MENU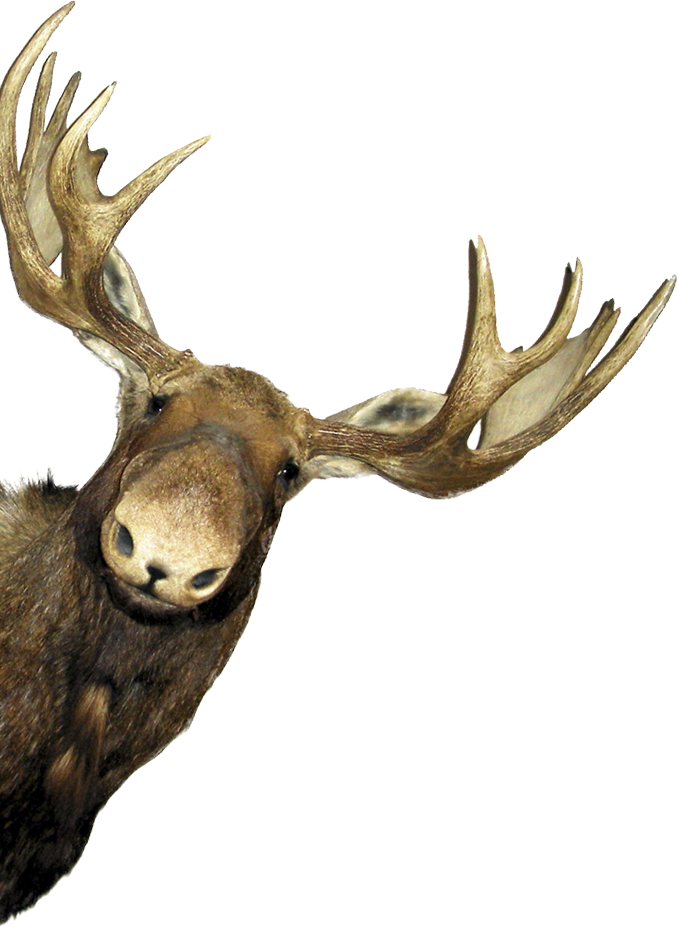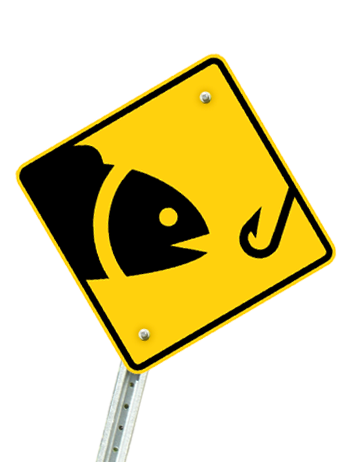 An unforgettable fishing
The reputation of the Club des Trois Castors is well established . It is recognized as one of the best Quebec Outfitters for the quality of its fishing . Regardless of the lake, while fishermen can fish for trout in an enchanting landscape. The outfitter is located at 2300 feet above sea level and its lakes are fed by underground springs . This advantage allows us to fish more active and longer fishing season.
To ensure high quality , Club Trois Castors seeded lakes speckled trout ranging in size from 9 to 18 inches ( an 18-inch trout weighs 3 pounds or 1.4 kilos ) . All our guests return home delighted and proud of their catch.
For those who like to tease the big fish , know that one of our lakes is exclusively stocked with big trout! See for yourself with these few examples !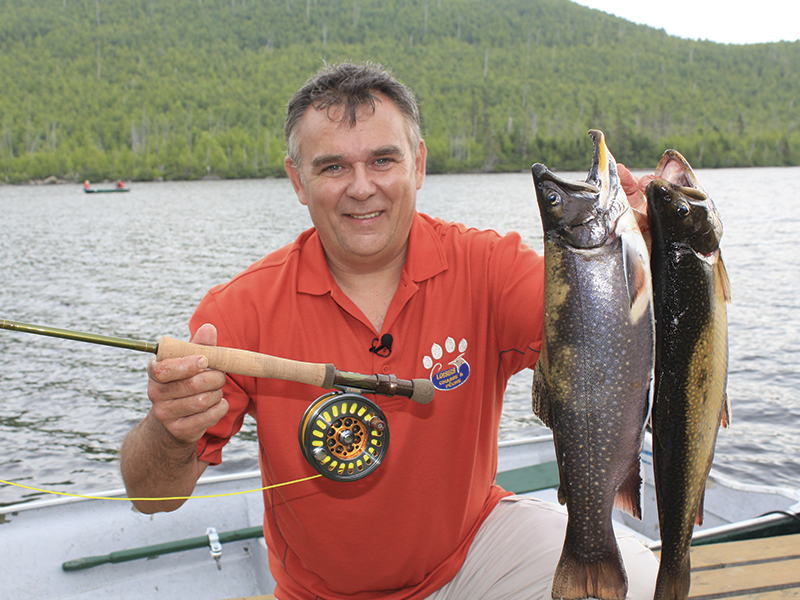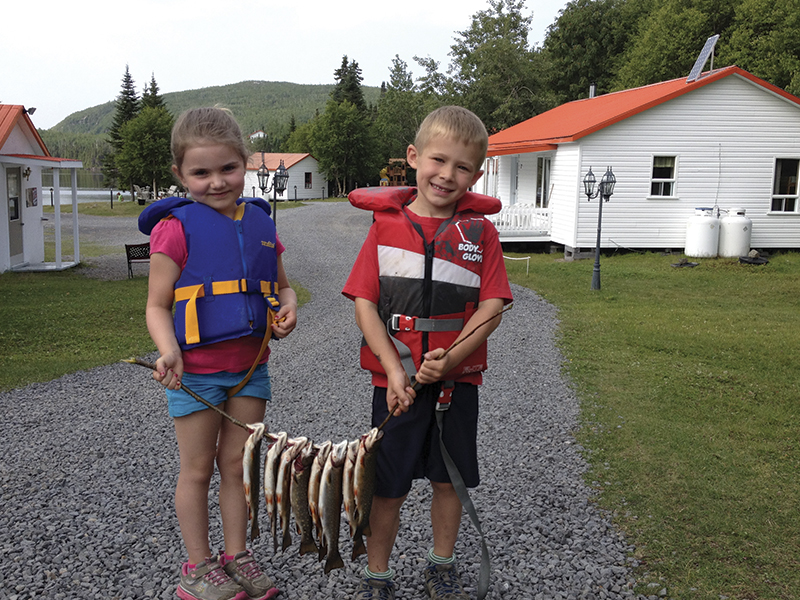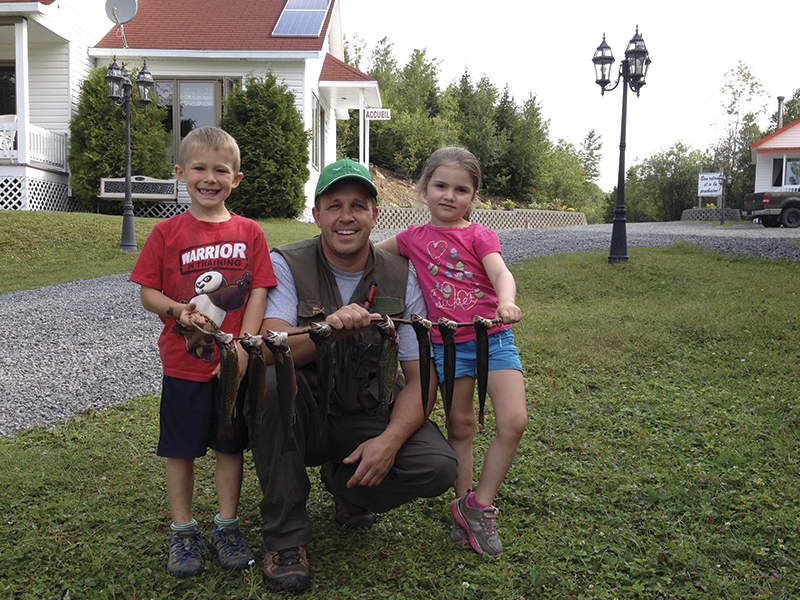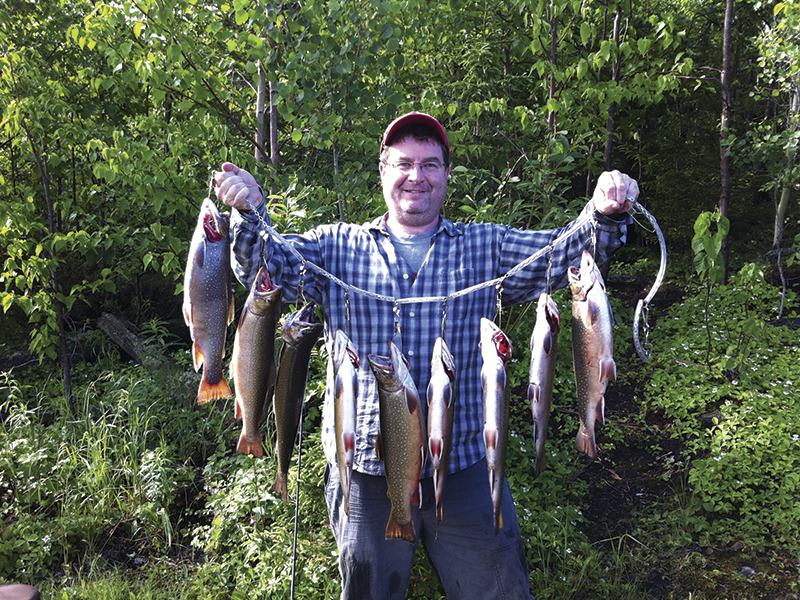 ---
Pricing
PRICES FOR THE FISHING SEASON
This plan includes a cabin, a boat and a right to fish. (15 fishes)
Daily price for the months of May and June:
129.00$ (+tx) / day / person for a minimum of 2 days.
124.00$ (+tx) / day / person for 3 days and more.
From July 15th *:
119.00$ (+tx) / day / person.
* Minimum 2 nights
Special family vacation (from July 15)
For those who like to stay on week with their children under 12 years, from Sunday to Friday during the months of July and August.
Packages
1 family
2 adults, 2 children (10 years and - )
2 families per collage
2 adults, 2 children (10 years and - )
5 nights
795.00$ (+tx)
750.00$ (+tx) / family
3 nights
595.00$ (+tx)
550.00$ (+tx) / family
---
For reservations, contact us!
A 35% deposit is required in advance to secure your booking. In case of cancellation, your deposit will not be refunded.